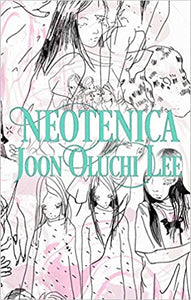 Neotenica by Joon Oluchi Lee
£1099

£10.99
Neotenica is a novel of encounters: casual sex, arranged-marriage dates, cops, rowdy teenagers, lawyers, a Sapphic flirtation, a rival, a child, and two important dogs.
At the center of it are Young Ae, a Korean-born ballet dancer turned PhD student, and her husband, a Korean-American male who inhabits an interior femininity, neither transgender nor homosexual, but a strong, visceral femininity nonetheless.
This novel is an adrenaline filled ride sliding across the surface of desire and chance through the quotidian turned playful.
"Neotenica is sentence-level sexy and surprisingly funny, my kind of thriller. Joon Oluchi Lee cracks open a window onto a very familiar Bay Area, yet one I've never before seen in fiction. I am obsessed with this book!"―Andrea Lawlor, author of Paul Takes The Form of A Mortal Girl
"Hot, electric, and funny as all hell. This tiny kaleidoscopic explosion of a book is a beautiful dream examining desire, race, tenderness, class, femininity, family, children, and dogs. Inject Neotenica into your fucking veins."―Casey Plett, author of Little Fish
Paperback / 120 pages
---