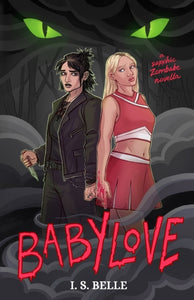 Babylove by I S Belle
£499

£4.99
"Even with the blood, rituals, and resurrections, the most surprising thing about the summer of 2003 was Ivy Wexler."
When offered a chance to avoid summer school, goth girl Frankie Tanner reluctantly agrees to help Ivy Wexler, a cheerleader who has just resurrected her cat in preparation for bigger and better (dead) things.
Perfect for people who wanted The Craft to be sapphic.
Paperback / 102 pages

---