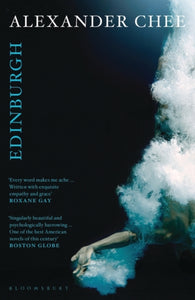 Edinburgh by Alexander Chee
£1099

£10.99
'Every word makes me ache ... Written with exquisite empathy and grace' Roxane Gay
'Singularly beautiful and psychologically harrowing ... One of the best American novels of this century' Boston Globe
Twelve-year-old Fee is a shy Korean American boy and a newly named section leader of the first sopranos in his local boys' choir.

At their summer camp, situated in an idyllic and secluded lakeside retreat, Fee grapples with his complicated feelings towards his best friend, Peter. But as Fee comes to learn how the director treats his section leaders, he is so ashamed he says nothing of the abuse, not even when Peter is in line to be next. When the director is arrested, Fee tries to forgive himself for his silence.

Yet the actions of the director have vast consequences, and in their wake, Fee blames only himself. In the years that follow he slowly builds a new life, teaching near his hometown. There, he meets a young student who is the picture of Peter - and is forced to confront the past he believed was gone.
Paperback / 240 pages
---